WELCOME TO
Bull Dawg Basketball Skill Academy

"Everything you gain is earned!"

The COVID-19 has forced us to cancel the remainder of the academy session for this year. We will begin accepting registrations for the fall soon. Sign up early to reserve your spot.

The Quarantine Basketball Challenge is going on now. Good players are always finding creative ways to get better, compete in our weekly challenge to win our "You can't buy this you have to earn it." T-shirt.

OUR MISSION
The Bull Dawg Basketball Skills Academy ™ , which is a non-profit 501(c)3 entity and a subsidiary of Beyond The Hoop (link to website), has developed a unique program to help boys and girls develop their basketball skills. The Academy's experienced coaching staff has developed over 80 drills that are used along with state-of-the-art basketball equipment (e.g., Dr. Dish CT shooting machine) to help young players develop their basketball skills in each of the following areas:
· Dribbling
· Passing
· Shooting
· Footwork and Defense
· Basketball IQ
The Academy's program, which is unique within the greater Arlington/Fairfax County area, is a 24-week program that consists of once a week, one-hour, training sessions during the late August through March period, excluding the last two weeks in December. Sessions are held at Trinity Presbyterian's gym. While the Academy does occasionally use scrimmages as a mechanism to emphasize certain basketball skills, the Academy does not participate in either team play or tournaments. As a result, players from any team or organization are welcome to participate in the Academy's program.
No matter whether the player's goal is to become a better intramural player, become a starter on a travel team, or make his or her high school team, the Academy's program will help him/her improve their skills and make him/her a better overall basketball player. However, as a practical matter, if the player's goal is to make their high school team, he or she likely will have to master 90% of the drills contained in the Academy's program.ur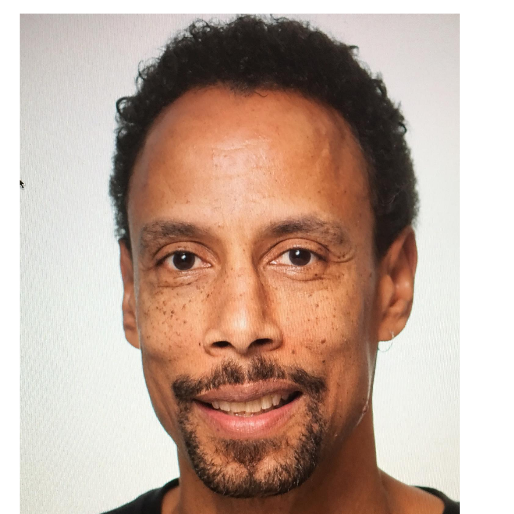 Kenny Robinson
Executive Director
Beyond the Hoop, LLC

Kenny is NCAA certified and is the executive director of the Beyond The Hoop basketball program. He is a former high school and college athlete and has been coaching and training basketball players for over twenty years. His work with basketball and the Beyond The Hoop program has been featured in the Washington Post, Fox Channel 5 news, The Yoga Journal and SLAM magazine.
Kenny spends every spring talking and listening to the top coaches in the country at the Nike coaches clinic held in Pittsburg, PA. He also attends seminars and clinics conducted by the top basketball strength coaches in the country. Kenny has coached at both the high school and AAU level and continues to work with various high schools in the area developing their basketball appropriate strength and condition in programs.
Kenny's background includes a master's degree in sports/exercise psychology, national certifications in strength and conditioning holistic, nutrition, martial arts and yoga. He is a member of the National Conditioning and Strength Coaches Association (NSCA) and is a graduate of the Institute of Integrative Nutrition in New York City and Bowie State University.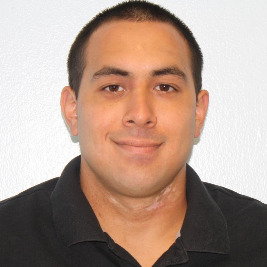 Anthony Melencio

Director of Bull Dawg Basketball Teams/Clinics

Anthony has a B.S. degree in exercise and physiology from Radford University. He is a former high school and AAU basketball player, who had been a part of the Bull Dag basketball program since its inception as a player and now as director of the basketball program. Anthony has worked with many young local players, who have gone on to become integral members of their high school basketball teams. He specializes in the development of young aspiring athletes. Anthony also develops and oversees the functional strength and conditioning program for Bull Dawg basketball. He works alongside Kenny Robinson in assisting and running basketball skill clinics and camps for all age groups.
Steve Thumb

Steve Thumb
Director of Bull Dawg Basketball Skill Academy

Steve Thumb was one of the original founders of Beyond The Hoop and coached AAU basketball for most of the last two decades. Steve played high school basketball and has degrees from both Northwestern University and American University.
For this coming fall Beyond The Hoop is expanding its annual fall Basketball Skill Academy program to include two segments each of which is briefly described below. The first segment will be the standard Academy basketball skill program, which we have done for the last three years, while the second segment will be a Shooting Clinic, which will be largely based upon the very successful shooting clinic that was held this spring and is now being incorporated into the fall Academy program. Individual players will be allowed to register (i.e., see form below) for either or both programs.
Basketball Skill Academy: The first segment on the program is focused on developing the skills of individual players, as has been done in the past. More specifically, this segment focuses on developing the following basketball skills:
* Dribbling
* Passing
* Defense
* Footwork
* Basic shooting form (i.e., the six key components) and free throws
This segment is designed to primarily help players in the 3rd thru the 6th grade develop significant proficiency in the above noted basketball skills and will use the smaller 28" basketball.
Shooting Clinic: The second segment of the program is focused on helping players develop and broaden their basketball shooting capabilities and will be broken down in the following eight components:
1. Difficult layups, particularly reverse layups with both hands
2. Perfecting the mid-range shot (i.e., 10 to 15 ft or less)
3. Shooting with opposite hand within three feet of the basket
4. Quick release - catch & shoot
5. Shooting coming off a screen with & without a defender
6. Post up moves, including the Mikan drill
7. Pick-and-roll combinations
8. The three-point shot
About three sessions of the overall 24-week program will be devoted to each of these specific categories with the ultimate objective being to both (1) increase the proficiency of each player's basketball shooting skills and (2) broaden the range of a player's basketball shooting capabilities. A key component of this segment will be the use of the Academy's state-of-the-art basketball shooting machine.
This segment is primarily designed to help older players in the 7th grade and above improve their basketball shooting capabilities, although advanced 6th grade players that have demonstrated their mastery of both basic shooting form and free throws can participate. It should be noted that this segment will use the larger 29" basketball for boys, but for girls will use the standard women's 28" basketball.
General: Depending upon the availability of court time the program will be on Mondays and/or Tuesdays from 6 to 8 PM with each segment being one hour long. The program will consist of 24 weekly sessions starting in late August 2022 and ending in late February 2023 (i.e., no sessions held on Labor Day or the last two weeks in December). As noted above both boys and girls are welcome to register for either or both segments (i.e., see registration form below). Lastly, in order to preserve our 3-to-1 player to coaching ratio participation in each segment will be limited to the first 12 players to register.
Skill Levels
As outlined below, the over 80 drills developed by the Academy's coaching staff are subdivided into six skill levels ranging from beginning to intermediate to advanced with the latter including a focus on game situations. Players are initially provided with a white Bull Dawg Basketball Skill Academy ™ T-short. During each twelve-week testing session players are tested on their mastery of each of the five basic skills at their level. However, since the goal of the Academy is to develop complete, well rounded basketball players, players must demonstrate mastery of all five skill categories at their level before they advance to the next level. When the latter occurs players advance to the next level and receive a new, different colored Academy T-shirt. Then the process is repeated which allows each player to advance at his/her own pace.
Six Skill Levels
1. Beginner One: Very basic skills that are focused on the dominant hand and take into account size and physical limitations.
2. Beginner Two: More advanced beginning skills that are focused on the dominant hand.
3. Intermediate One: The focus here is on the mastery of the use of the opposite hand and increased difficulty for the various skills (e.g., distance).
4. Intermediate Two: In essence, mastery of all the 'basic skills' using both hands.
5. Advanced One: Application of basic skills in game situations. One example would be mastery of the 'pick and roll', as well as several other items.
6. Advanced Two: Again, the focus is on game situations, but would involve intense sessions with coaches, as well as closely monitored one-on-one play with other advanced players.
Special Equipment
While foremost in the Academy's program is the use of highly qualified coaches, the program does make use of a variety of equipment to increase the effectiveness of the program. Furthermore, while some of the equipment is relatively standard, other equipment is relatively unique, such as the state-of-the-art Dr. Dish VT shooting machine. The current list of equipment includes:
· Dr. Dish CT shooting machine
· Dribbling glasses
· Shooting dummies
· Basketballs - small (28.5 oz.), regular (29.5 oz.) and weighted (3 lb.)
· Reversible practice jerseys
· Cones and whistles
· Chalkboard and videos
Want to know more?
Sign up today, before it is too late...

What his clients have to say:
"Kenny's training is high-energy fun and fundamentally first-rate, Kenny teaches today's basketball fundamentals in fast-moving workouts that challenge and energize players with game-style conditions. After a session with Kenny, my sons can't get enough and don't want to leave the gym."
David A.
"Kenny is a great coach. Working with him, I've learned a lot more about the game and have really improved my ball-handling."
Rex B.
"Coach Kenny is absolutely fantastic with kids. His sessions include a lot of conditioning and basketball skill work but presented in a way that makes it fun as well as instructional. My sons have both gone to Coach Kenny for training, and I cannot say enough about how beneficial it has been. Both their ball-handling and shooting have gotten immensely better, and they have also greatly improved their conditioning and over-all fitness."
Rance C.
"Coach Kenny is great! Kenny provided my son with excellent direction toward improving his play and his positive approach really seemed to motivate him."
Tecia M.
"Our kids love working out with Coach Kenny. They come out of the gym exhausted but jazzed about basketball and wanting to work harder on their game."
Robert V.
"Our eleven year old son is having a great experience with Coach Robinson. His focus for the kids is not only on the fundamentals of basketball, but also the importance of having confidence in themselves. This is not just basketball training it is life training and we find it invaluable."
Stephanie & Gene J.
"Each of my three sons has worked with Kenny. Their skill sets and ages (10 to 16) varied widely. Yet, with each one, Kenny drilled them in ball handling court position, and shooting and built their physical stamina in the process. The key ingredient in the mix was the way Kenn worked on the form for shooting especially free throws. Form is ultra fundamental. The form, the strategy, the drills and extra practice make for better basketball players. The improvement in skills leads to greater confidence on the court."
Sara A.
"We can't say enough great things about Kenny and the influence he has had on Joshua. His positive coach style has made all the difference in our book!"
The Murphys
About Bull Dawg Basketball

We have been training young players for over fifteen years. Many of whom have gone on to enjoy the game at various levels.

For more information or to get started contact us today...

Come and get in a shooting workout today using the same equipment as the pros. We now have Dr. Dish in house and available for teams and individuals wanting to improve their shooting.